Taylor Swift Meets Young Girl Struck by Motorist Outside Her Concert!
Taylor Swift really has a big heart! She finally got to meet Grace Markel! Grace is 7, and was hit and severely injured by a speeding, uninsured driver while walking into her Chicago concert on Aug. 10!
Grace suffered two skull fractures, multiple head lacerations, a severe concussion, and road rash over her face and body!
Grace's parents bought her tickets to Swift's Red concert in Nashville Sept. 21, and the singer surprised the family by bringing them backstage before her entrance and spent some quality time with Grace, making her feel really good! Now that's awesome!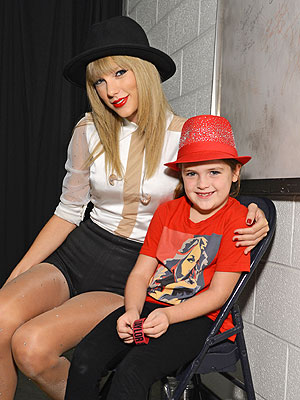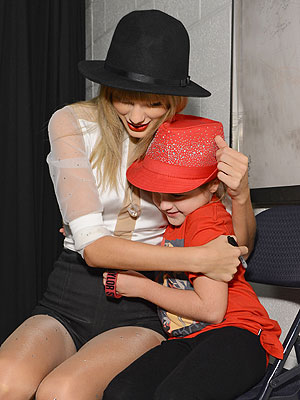 Groups: