See a Homeless Man's Reaction to Receiving $3,000
A few months ago, YouTube comedy channel called Whatever 2ND struck gold when they filmed a homeless man do a pretty ridiculous trick with his mustache. The video went viral, and today it has over 1.7 million views.
To repay him, Whatever 2ND raised money to give to this man, named Clydesdale. They filmed the whole thing, and now you can watch it. Got his mustache trick and the awesome surprise payoff! Click the pic and enjoy the vid!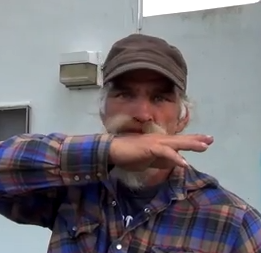 Groups: