8 Signs Kate Middleton Is Having a Boy!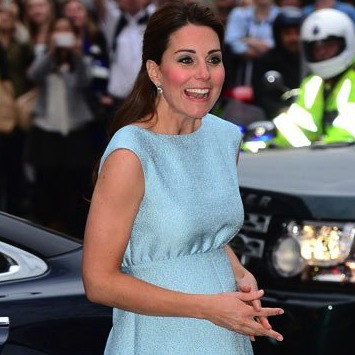 All signs seem to point to Kate Middleton having a boy, which is she wants. So, I have the 8 signs Kate's having a little man:
7. Bump shape -- Kate's bump is shaped just like a basketball, yet another indicator of a baby boy in the oven.
6. Shiny hair and perfect skin -- Yep, you guessed it. Both of those things are apparently typical of boy pregnancies.
5. Astrology -- According to the ancient Chinese birth charts, Kate is expecting a boy since she likely conceived in October, when she was 30 years old.
4. She's worn blue -- Ok, somehow I'm guessing her maternity fashion choices have nothing to do with the sex of her baby, but then again, wearing blue could be a subtle hint?
3. She wants a boy -- Kate said back in March that she'd like to have a son. Maybe she already had a gut feeling about the baby's sex -- or maybe she knows what she's having?
2. She's still gorgeous -- Supposedly girls steal your beauty while you're pregnant, but Kate's just as perfect as ever.
1. She's carrying in front -- Yep, Kate's "all-baby" as people like to say. Her bump sticks straight out in the front instead of being more spread out, which old wives' tales say is a sign of a boy.
And if she is having a boy, odds are good his name will be Philip, which William supposedly already picked out. Aww. So cute.
Groups: