3 Moms Deliver Twins at Same Montana Hospital Within Five Hours [VIDEO]
Three sets of twins were born within five hours of each other. The births started at 8 a.m. and the last of the six babies was born just after noon. Love the names:
Mercedes and Lexus, Leander and Aiden, Jamie and Nathan. Click the pic to see more inthe vid!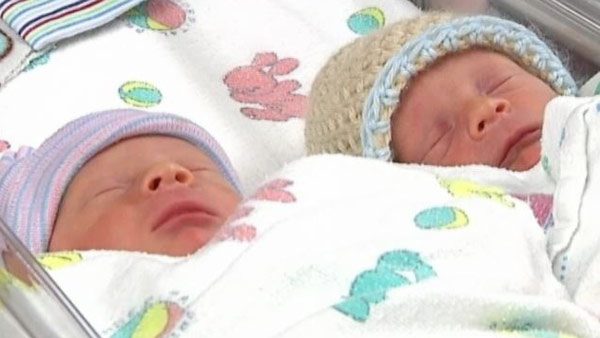 Groups: